In addition to the standard payment slips there are also donation payment slips. This offers the possibility to fill in the date of birth of new donors and existing donors necessary to ensure that donations may be deducted. On this new donation slip a QR code does not make sense because it leaves insufficient space for the data to be collected.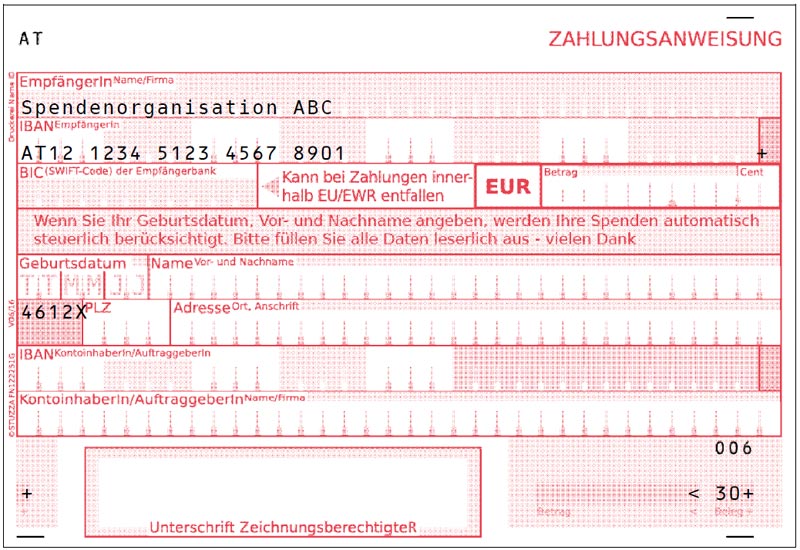 Donation order for new donors
Purpose: The donation payment slip is used when the donor is completely unknown. This slip is available to the public (e.g., in bank foyers) or is widely distributed (e.g., newspaper insert, circulars, etc.)
Addressee: First time donor
Use: one time
What is to be pre-printed?

Organization name and IBAN
Optional: freely selected four-digit action code for the identification of the campaign / edition / ...
IMPORTANT: Insert an "X" to distinguish between action / campaign and post code.
You can order the production templates for Austria here